EDIT MAIN
Dear Reader,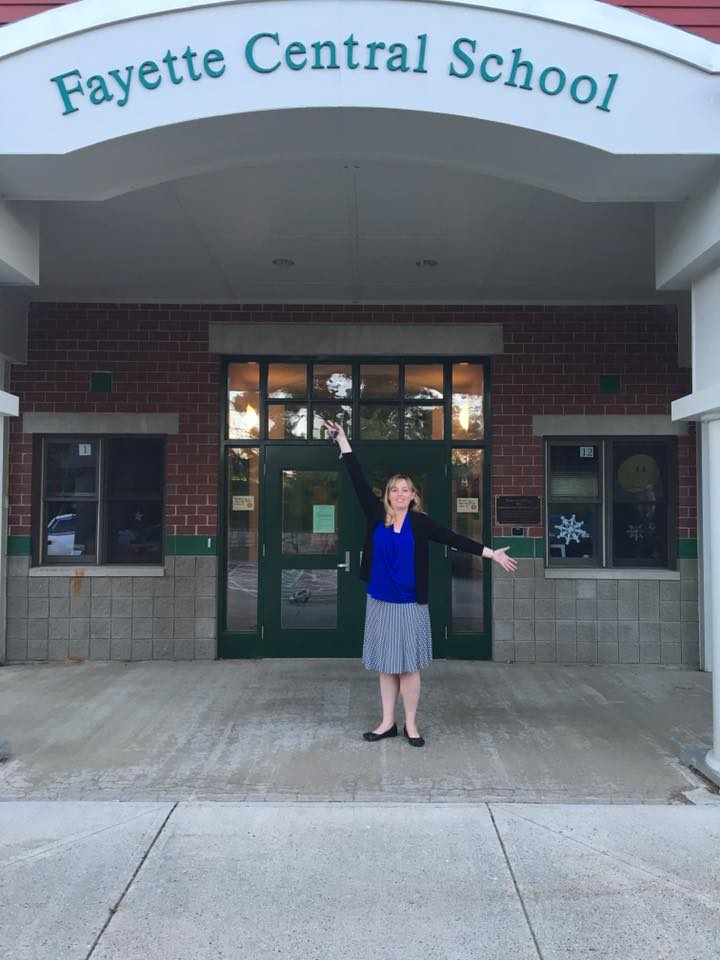 Welcome to a brand new year at Fayette Central School! This is year two for me and I couldn't be more excited to be continuing my administrative journey with the wonderful students, staff, parents, and Fayette community members. Please remember that my door is always open to hear and proactively help answer your questions, and listen to your comments, celebrations, or concerns so we can continue to make Fayette Central School an asset in the Fayette community.
This summer, our teachers, administrative assistant, custodian, substitute custodian, and bus drivers diligently worked to make Fayette Central School bright and clean in order for students to learn in a safe and welcoming environment. I look forward to welcoming your children at the door each morning and you parents throughout the day to show that Fayette Central School is a big family!
Our school currently has approximately 75 students in Pre-Kindergarten through 5th grade. At this level, you will see many changes throughout the year physically, socially, and emotionally. The staff at Fayette Central School is very enthusiastic and dedicated to meeting the individual needs of each student. Your support is needed to make this possible by reading to or listening to your child read each day, helping with homework and providing a calm space to do it, and having positive communication with your child's teacher.
I am deeply honored to be a part of your child's social and academic journey at Fayette Central School. I pride myself on creating a safe and welcoming school environment for my staff and students to give them positive opportunities to grow socially and academically. After reading the text Parents and Teachers Working Together a few summers ago, I am committed to adding to my support of parent concerns and questions in order to create the same environment for parents.
A parent is described as "any adult who is the child's primary caregiver: mother, father, grandmother, grandfather, other relatives, or legal guardian." Parents are adults who "devote their time, attention, care, and love to raising children" (Parents and Teachers Working Together, 2005). You are your child's first teacher. Your involvement in his/her education can improve your child's performance at school.
There are many different school experiences: Positive experiences happen with parents who had delightful involvements and are expecting the same for their children. Negative experiences are with parents who had undesirable involvements that left them feeling uncomfortable with school environments and are not sure about a teacher's motives. My school experience as a child was the latter so I decided to become a teacher and now a principal to make positive changes. Whether your experience was positive or negative, I invite you to become an active participant in your child's education here at Fayette Central School. The following is a list of what we can do to work together to support your child socially and academically.
Please fill out the attached "Tell Me About Your Child" informational worksheet. This gives me and the teacher valuable information about your child, your family, and your expectations of us to help your child.
Please contact me with any and all concerns, celebrations, or questions. I am available via email tara_blue@maranacook.org and anytime at school most days 7:00 am to 4:00 pm. If it is an evening or weekend and an important matter, send an email saying so and I will call you back at my earliest convenience.
Complete the attached Family Hopes and Dreams and participate in Parent/Teacher conferences twice a year (November and March) Parent-Student Meetings and meeting(s) throughout the year.
Join us for Open House on September 28th from 6:00 to 7:30 pm. The Darling's Ice Cream Truck will be here with free ice cream. Donations will be excepted and will support the new Fayette After School Program, Kid's Club!
Join us for our two school concerts (information will come home when the time is near) and the talent show at the end of the year.
Become an active member of the School Committee Meetings (schedule 17-18 School Committee) as well as the School and Home Association (they meet the first Tuesday of the month) as both committees do so much for your children.
Join us for Whole School Student Meetings or other times during the school day when you can be active participants and positive role models.
I look forward to working with you to make your child's experience at school a positive one for their social and academic needs.
A bit of information about me personally as I had many changes this summer. My son is now a freshman at Maine Maritime Academy, enjoying the regiment and playing football. My daughter is an excited 7th grader at Mt. Blue Middle School who will be enjoying skiing this winter and softball this spring. I now live in Wilton with my daughter and have taken 8 minutes off my commute! Life is Good!
Sunshine and Smiles,
Tara Blue
Principal